UkeTok Christmas Party 2023
The UkeTok Christmas Party will take place on Saturday 16th December in Blackpool and will be a fabulous all-day event! We hope you can make it!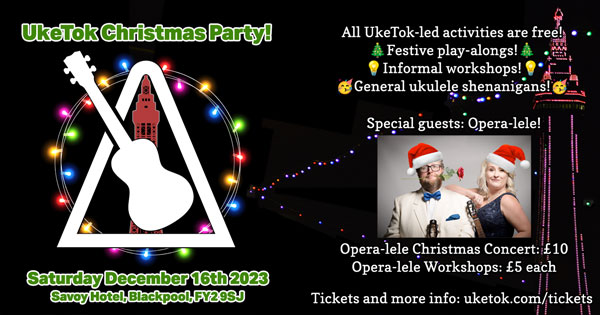 There is limited accomodation left at the Savoy Hotel, but there are many hotels along the promenade that are within an easy walk, or a tram ride.
For those staying in the hotel or nearby, we will also have a strum-along on Friday night.
Day visitors are welcome. Feel free to invite your friends and introduce them to UkeTok! We'd also love to meet - and play with - ukulele clubs from the local area!
There is no charge for any UkeTok activities, including our festive strum-alongs and member-led workshops.
We will be joined by special guests Opera-lele, who will be running two workshops during the day, and performing an evening concert. These sessions require a ticket.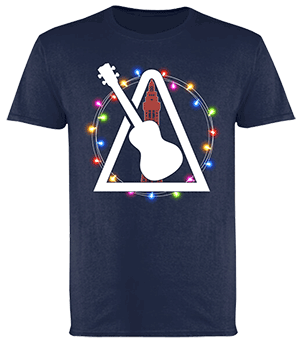 Official Event T-Shirt now available from UkeTok Merch
Provisional schedule (still subject to change):
8-10am - Breakfast (for hotel guests)
10-11am - UkeTok Play-along
11am-12pm - Opera-lele Workshop #1
12-2pm - Lunch
2-3pm - Opera-lele Workshop #2
3-4pm - UkeTok Workshop #1
4-5pm - UkeTok Workshop #2
5-7pm - Dinner
7pm-8.30pm - UkeTok Play-along
8.30-10pm - Opera-lele Christmas Concert
10pm-late - After hours
Questions? Contact us via Facebook.