Join us online to play songs with backing tracks - and other people!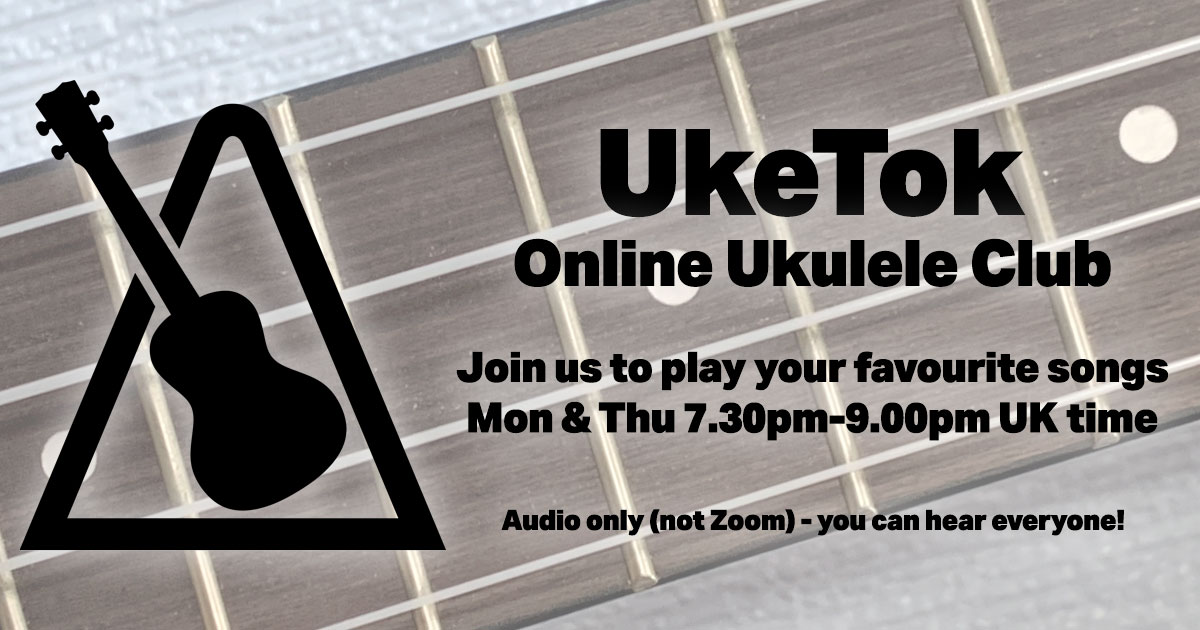 We're an informal group who play for fun. All experience levels are welcome.
Meetings are 7.30pm-9.00pm on Mondays and Thursdays, and you can come along for as much or as little as you like!
We use Jamulus for a low-latency, audio-only online session.
We can provide tech support and you probably already have all the equipment you need. (But if you're looking for new gear, here's a suggestion)
If you can use Zoom, you can probably use Jamulus. But Jamulus lets everyone be heard at the same time, instead of needing all but the song leader to be muted!
It's free to join UkeTok and free to take part on club nights.
(If you become a patron for £1, you can access our songs and backing tracks at any time)
We'd love to see you there! If you need a hand getting set up, you can reply to the welcome email, or contact us through Facebook.