Live Streams
We stream a meeting live on our YouTube channel on the second Sunday of every month.
The next live stream is scheduled for Sunday, July 10th at 7.30pm.
The evening is called All Shook Up! It's going to be a virtual jukebox of some of our favourite songs!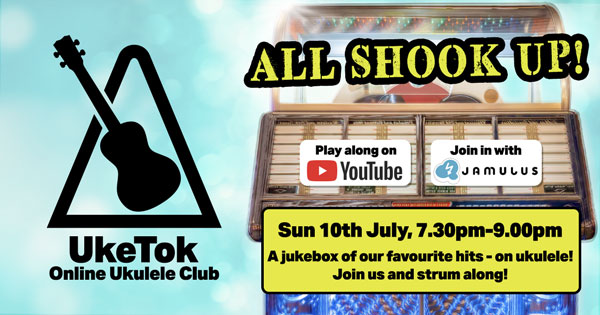 Set a reminder on Facebook or on YouTube!
The idea is to give you an idea of what our club nights are like, so you can find out if you are interested in coming along without needing to do any technical setup!
You'll hear members playing and singing live, and words and chords will be shown on screen so you can join in at home.
Watch replays of past live streams on our YouTube channel.