Using an iPad for Jamulus
Jamulus runs on an iPad - and it's actually the easiest way to get started!
As long as you can connect a pair of wired headphones (not Bluetooth) everything else should "just work"! You may need one of the adapters at the bottom of the page to connect headphones, depending on which model iPad you have.
Jamulus is not not available on the App Store, so you have to download a special version using TestFlight. The download link is in the welcome email when you join the club. (We're only allowed a limited number of "testers", so I don't publish the link publicly).
To install Jamulus via TestFlight, you must be running iOS 13 or later. Unfortunately, that means that if you have an older tablet that cannot update to this system software, you can't install the app. There is no workaround that I know, sorry.
Generally speaking, devices made in 2016 or later should be compatible.
Our version of the Jamulus app is customised for UkeTok! It is pre-configured with the correct server details (and some other useful settings) so it should be ready to go as soon as you install it. (But remember to connect headphones first!)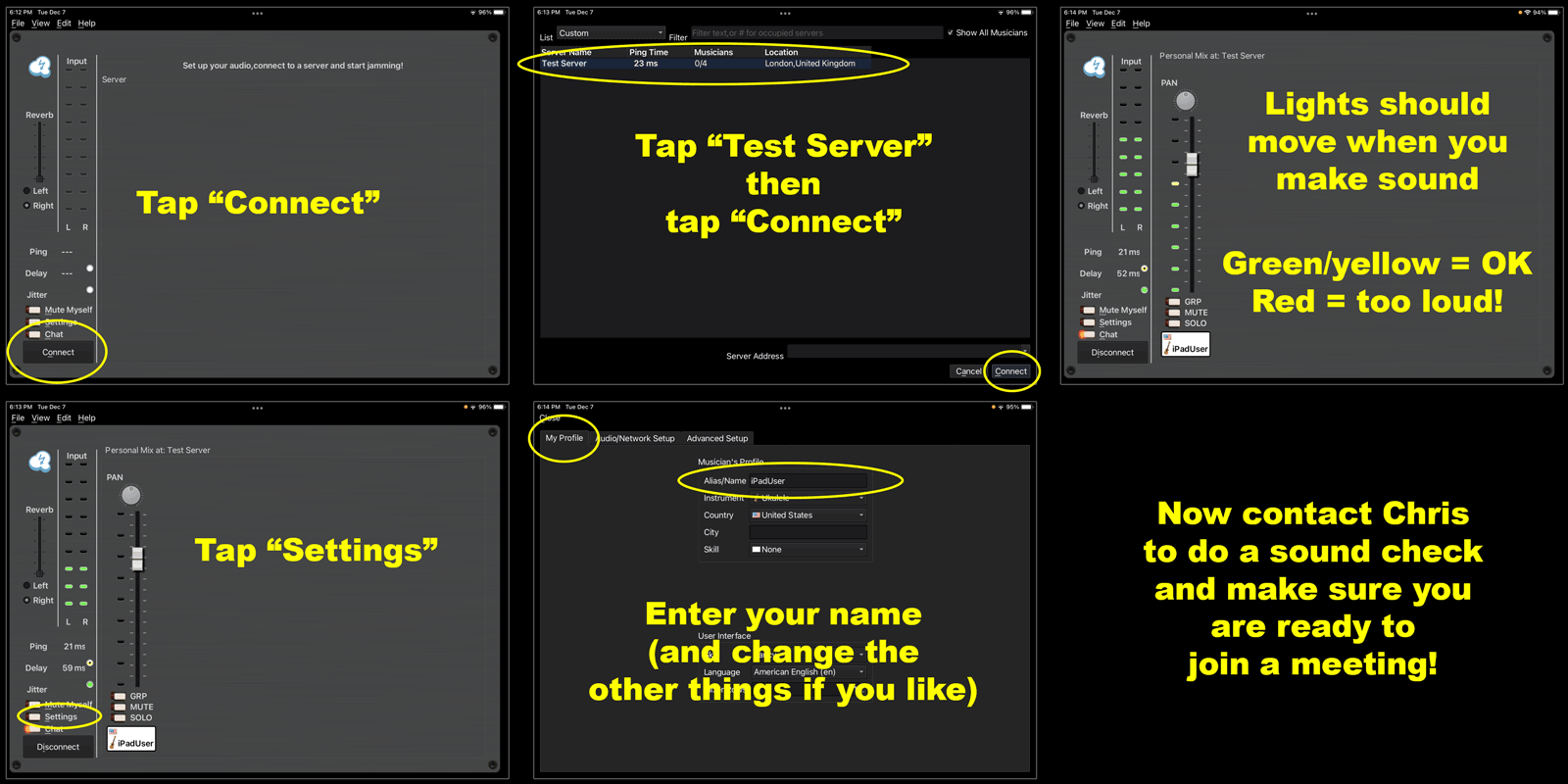 Click image to enlarge
---
Equipment you may need for iPad
Tap "Do I Need This" on each item for more information.
You can also connect the recommended external audio gear to iPad!